PREFERRED PATRON™ API IS A RESTful SOLUTION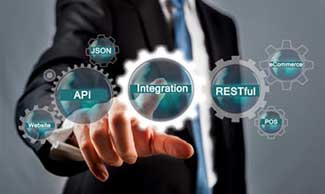 For businesses who desire to integrate Preferred Patron™ with other systems running in their operation, our REST API is the library to make this happen. Our REST API is platform independent, uses JSON data interchange format and offers CRUD operations (Create/Read/Update/Delete) and HTTP methods (Post, Get, Put, Delete).
Your software developer will be able to effortlessly incorporate the power of loyalty marketing into your e-commerce site, web site, mobile application or point-of-sale system (and just about any other system you have source code access to). Spend or visit based point accruals, reward redemptions and gift card processing can be easily integrated, using our REST API, directly into your systems while leveraging the Preferred Patron™ software to manage and maintain your marketing strategies.
Technical know-how (REST programming) is required.